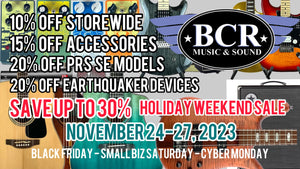 Central PA's Premier Guitar Shop! Buy-Sell-Trade Electric Guitars, Acoustic Guitars, & Bass Guitars, Amps, Pedals & Effects, Accessories, Guitar Repairs, & Guitar Lessons.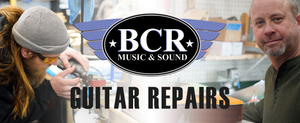 GUITAR REPAIRS AT BCR MUSIC & SOUND

GET GUITAR LESSONS TODAY!
BCR Music School is accepting NEW STUDENTS of all ages! Our accomplished instructors offer a full range of music lessons, in a variety of genres. Lessons are available both in person and online, so head over to the BCR Music School page to check out details on all of our instructors and sign up!
Subscribe to the bcr newsletter
Promotions, Latest Products, and Exclusive Sales. Directly to Your Inbox.
Brands